About "Noar KaHalacha"
Their parents are not taking them to their first day at school. They did not buy a new schoolbag and they did not go out to buy school uniform. While their six-year-old peers are on their way to their first day at the local school, they are sitting at home, crying. They have not yet learned how to read or write, but they already know that they are "Sephardiot."
Thousands of girls aged six or more are discriminated against in the enrollment process in chareidi schools in Israel. Schools that were founded by Ashkenazim refuse to accept hundreds of girls whose only transgression is to be born to Sephardic parents. In other cases, when the answer is positive, the way to achieve it has been paved with rejection and humiliation.
The "Noar Kehalacha" non-profit organization, which is headed by Yoav Laloum, offers parents and children professional assistance and emotional support. The organization also assesses various schools and singles out the ones that are tainted by discrimination in order to launch legal proceedings against them and withhold support and donations from them.
As a result of this activity, from 2008 onwards Yoav Laloum has been included on The Marker'sexclusive list of the fifty greatest influential figures in Israel on education. Additionally, in 2011 he received the title of Champion of Quality Government from the Movement for Quality Government in Israel. Previous bearers of this title include former Supreme Court President Aharon Barak, Opposition Leader Tsipi Livni, and industrialist Steve Wertheimer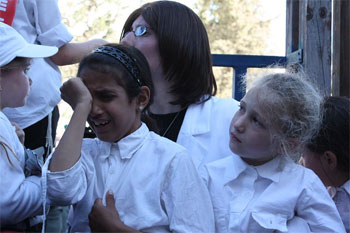 .